Paint
The heart of POSCA!
Very rich in pigments, POSCA paint provides results of incomparable density.
Its unique water-based formulation delivers bright, matte, opaque colours that withstand the passage of time. It has no odour.
Layerable, mixable, water-soluble, weather-resistant… no fewer than 55 colours (some with glitter, metallic or fluorescent) offer unlimited creative possibilities.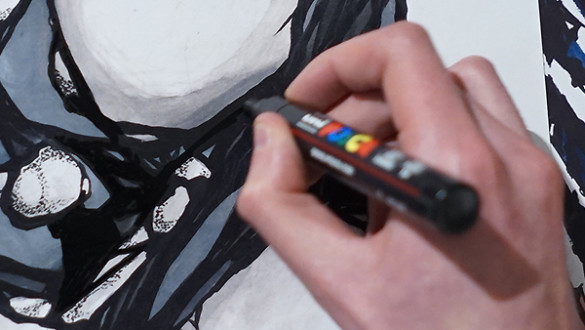 The body
An iconic design!
From near or far, POSCA is instantly recognisable. Its deep black body, the five coloured letters of its logo (three primary and one secondary) and the UNI signature are inimitable. Sized differently based on the tip of the marker, the body shape enables an easy, comfortable grip.